Among Us Has Finally Come to Xbox Consoles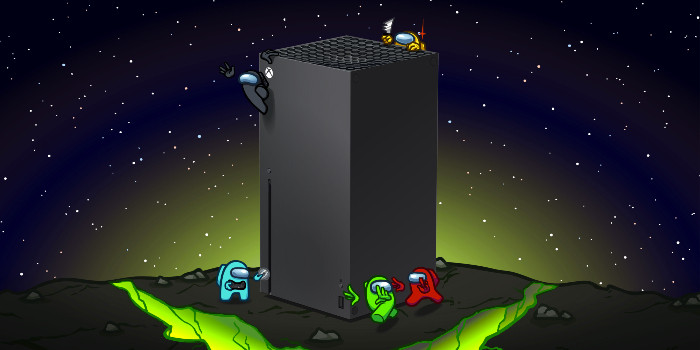 Owners of Xbox X/S consoles may rejoice — the popular detective game has finally made it to their platforms. And the port looks quite promising.
Xbox players have been missing out on the Among Us fun. The injustice has finally been fixed — the space thriller is available via both Xbox Store and Microsoft Store apps.
The core gameplay hasn't been tampered with. You still need to choose one side: the Crewmates, or a conniving Impostor.
The Xbox port is open for cross-platform multiplayer. PC and Xbox players can share a game anytime.
Visually, it looks up to the highest standards — 4K Ultra HD is at your service. The online matches can invite up to 15 people at the same time. As a cherry on top, Among Us has received the Xbox Achievements to brag about.
Its price is the same on all platforms: $5. What's really great, you don't need to purchase it again if you migrate from one platform to another. It's fully cloud-supported, and you can just log in to your profile.
On mobile Among Us is still free-to-play. In case you've missed the hype, it's a detective game about a space crew trapped on a defunct starship.
The Crewmates — good guys — need to fix the misfunctioning parts of the ship asap. The Impostor — the secret villain — must sabotage the operation and kill the entire crew, while remaining undetected.
Recently, the game released a bunch of gift packs: Crewmate, Impostor, and Ejected. These packages contain both the physical copy of the game and some rare collectibles.
If you're heavily into the game, you can get a beanie, blanket, stickers, exclusive wallpapers, Skeld (spaceship) map — each one of the Editions contains a part of all this loot.
Hurry up and join the viral hit inspired by Agatha Christie from your Xbox! And what additions would you like to see in the upcoming Among Us updates? Let us know in the comments!