Explore the Top 5 Alternative Games to The Division 2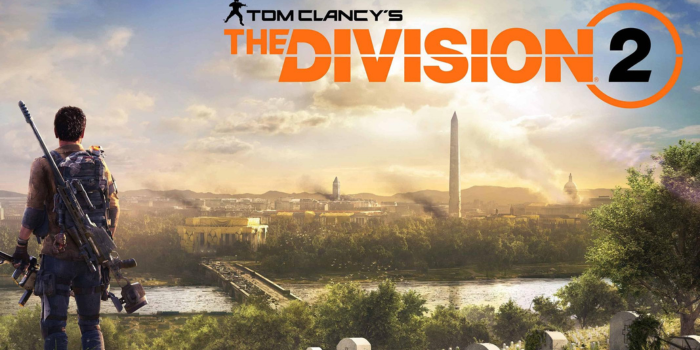 When it comes to thrilling, post-apocalyptic video games, The Division 2 is an absolute powerhouse. Set in a chaotic, disease-ravaged Washington D.C., it combines intense shooting action with a deep, customizable character leveling system. While The Division 2 is undoubtedly a great game, it's not the only one of its kind. There are numerous other titles that offer similar experiences, and we've compiled a list of the top 5 alternatives that are definitely worth checking out. These games provide players with hours of gripping gameplay, compelling stories, and immersive settings that are sure to satisfy fans of The Division 2. So, let's dive into the top 5 alternative games to The Division 2!
1. Tom Clancy's Ghost Recon: Wildlands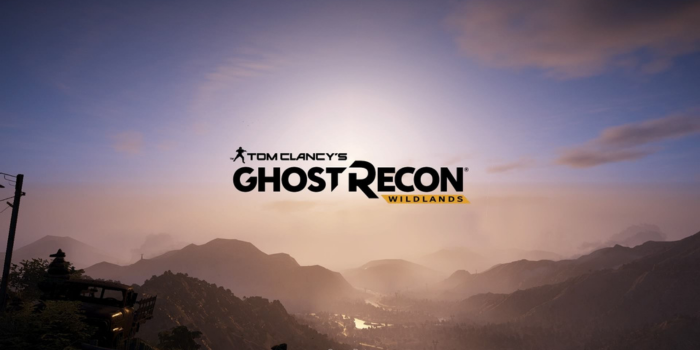 Gameplay
Tom Clancy's Ghost Recon: Wildlands is an open-world tactical shooter developed by Ubisoft. Players take on the role of a member of the elite Ghosts, a special operations unit tasked with taking down the powerful Santa Blanca drug cartel in Bolivia. The game offers a vast, beautiful open world that players can explore either solo or with friends in four-player co-op mode. With an array of customizable weapons and vehicles at your disposal, you can approach missions in a variety of ways, from stealthy infiltration to all-out assault.
Story
The story of Ghost Recon: Wildlands is centered around the struggle to dismantle the Santa Blanca cartel, led by the ruthless El Sueño. As a Ghost, you'll work closely with the rebel forces and the CIA to gather intelligence, complete missions, and slowly chip away at the cartel's power structure. The game's narrative is nonlinear, allowing players to choose which missions to tackle and in what order, ultimately leading to a final confrontation with El Sueño.
Setting
Set in a stunning recreation of Bolivia, the game's open world is filled with diverse landscapes, ranging from lush jungles to arid deserts and snowy mountains. Each region is controlled by a different cartel boss, with their own unique missions and challenges for players to overcome. The game's extensive map provides countless opportunities for exploration and discovery, making Wildlands an excellent choice for fans of open-world games.
2. Destiny 2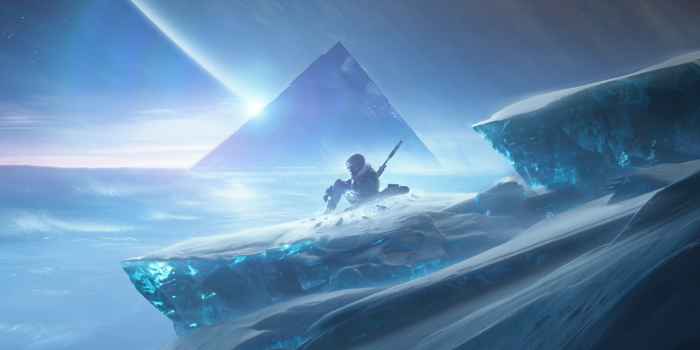 Gameplay
Destiny 2 is a first-person shooter with MMO elements developed by Bungie. Players take on the role of a Guardian, a powerful warrior tasked with protecting the remnants of humanity in a sprawling, interconnected universe. With a strong focus on cooperative play, Destiny 2 offers a variety of multiplayer activities, including raids, strikes, and competitive PvP battles. The game features a deep character customization system, allowing players to choose from three different classes and various subclasses, each with unique abilities and playstyles.
Story
The story of Destiny 2 picks up after the events of the first game, with the Guardians facing a new threat in the form of the Red Legion, led by the villainous Dominus Ghaul. Over the course of the game's campaign, players will work together with other Guardians and various NPC characters to uncover Ghaul's plans and ultimately save humanity. Destiny 2 also features numerous expansions and seasonal content updates, each with their own unique storylines and challenges for players to overcome.
Setting
Set in a distant future where humanity has colonized other planets, Destiny 2's universe is filled with a variety of breathtaking locations to explore. From the lush forests of Earth's European Dead Zone to the alien landscapes of Nessus and beyond, the game's diverse settings provide a visually stunning backdrop for players to experience. The combination of sci-fi and fantasy elements creates a truly unique and immersive world for players to lose themselves in.
3. Borderlands 3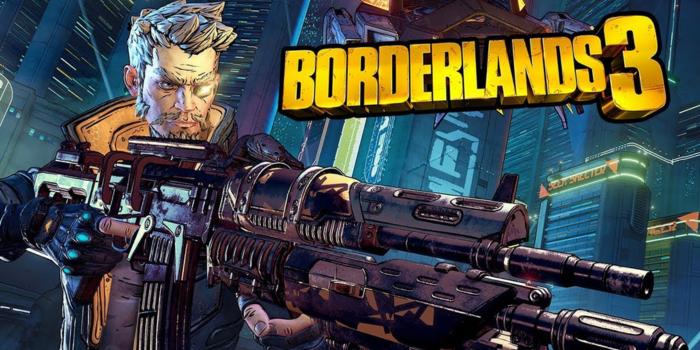 Gameplay
Borderlands 3 is a first-person shooter with RPG elements developed by Gearbox Software. The game continues the series' trademark blend of over-the-top action, humor, and loot-driven gameplay. Players choose from one of four unique "Vault Hunter" characters, each with their own distinct abilities and skill trees, and embark on a quest to save the galaxy from the nefarious Calypso Twins. Borderlands 3 features an expansive and varied arsenal of customizable weapons, as well as a plethora of side missions and challenges to complete.
Story
In Borderlands 3, players are tasked with stopping the Calypso Twins, Tyreen and Troy, who are attempting to unite the various bandit factions under their control and harness the power of the galaxy's mysterious Vaults. Along the way, players will team up with familiar faces from past Borderlands games, as well as a host of new characters, to put an end to the Twins' evil plans. The game's story is filled with the series' signature humor and irreverence, making for a thoroughly enjoyable narrative experience.
Setting
Borderlands 3 expands upon the series' established universe by introducing players to new planets beyond the familiar world of Pandora. Each planet offers its own unique environments, enemies, and challenges, ensuring that players always have something new to discover. The game's cel-shaded art style and colorful, distinctive character designs make for a visually striking and memorable setting.
4. Warframe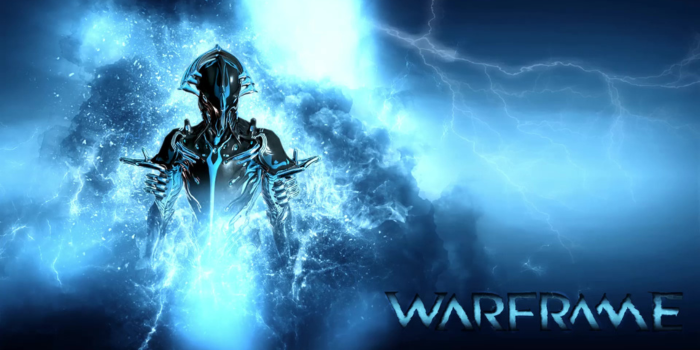 Gameplay
Warframe is a free-to-play, third-person shooter with MMO elements developed by Digital Extremes. Players take on the role of a Tenno, ancient warriors who wield powerful exoskeletons known as Warframes. Each Warframe offers a unique set of abilities, allowing players to customize their playstyle to suit their preferences. The game features a wide variety of missions, from fast-paced, action-packed combat scenarios to stealth-based infiltrations. Players can team up with friends or other players online to tackle missions and challenges together.
Story
The story of Warframe is set in a far future where the solar system has been conquered by various factions, including the militaristic Grineer, the technologically advanced Corpus, and the mysterious, ethereal Orokin. As a Tenno, players must navigate the complex politics and conflicts between these factions, uncovering the truth behind their own origins and the nature of the Warframes along the way. The game's story is constantly evolving, with regular updates and expansions adding new content and narrative elements for players to explore.
Setting
Warframe's setting is a rich, detailed vision of a futuristic solar system, with each planet offering unique environments and challenges. From the frozen wastelands of Europa to the dense jungles of Earth, the game's stunning visuals and intricate level design create a truly immersive world for players to lose themselves in. The game's blend of ancient mysticism and advanced technology creates a unique atmosphere that sets it apart from other sci-fi games.
5. Anthem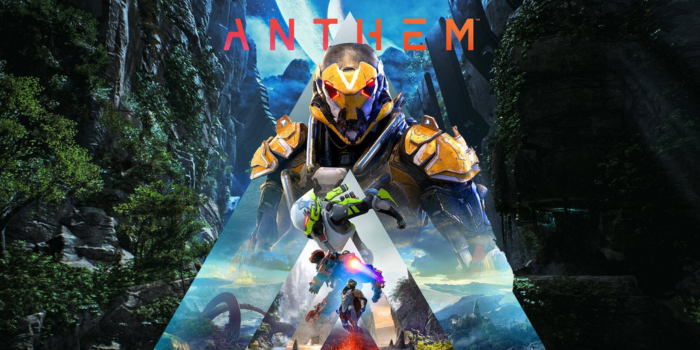 Gameplay
Anthem is a third-person, action RPG developed by BioWare. Players take on the role of a Freelancer, a specialized warrior who pilots powerful exosuits called Javelins. There are four different Javelin types, each with unique abilities and playstyles, allowing players to tailor their experience to their preferences. The game is designed with a strong focus on cooperative play, with teams of up to four players embarking on missions together. Anthem's fast-paced combat and impressive aerial maneuverability make for an exhilarating gameplay experience.
Story
Anthem's story is set in a world left unfinished by the gods, where humanity struggles to survive amidst the chaos of a volatile, ever-changing landscape. As a Freelancer, players must protect the last bastion of civilization from the threats that lurk beyond its walls, including the nefarious Dominion faction and the mysterious, world-altering force known as the Anthem of Creation. The game's rich lore and engaging narrative provide a strong foundation for players to become invested in the world and its inhabitants.
Setting
The world of Anthem is a breathtaking, lush environment filled with diverse ecosystems and awe-inspiring vistas. From dense jungles to towering mountain peaks, the game's open world offers plenty of opportunities for exploration and discovery. The game's fluid traversal mechanics, including flight and underwater swimming, allow players to fully immerse themselves in the world and uncover its many secrets.
Bottom Line
While The Division 2 is a fantastic game in its own right, it's clear that there are plenty of other options for fans of post-apocalyptic, loot-driven shooters. Each of these top 5 alternative games offers its own unique blend of gameplay, story, and setting, ensuring that there's something for everyone. Whether you're looking for intense tactical combat, a sprawling open-world adventure, or a deep, engaging narrative, these games are sure to satisfy your gaming itch. So, don't hesitate to give these top 5 alternatives to The Division 2 a try – you might just find your new favorite game!