Game Update: Among Us Gets New Roles and More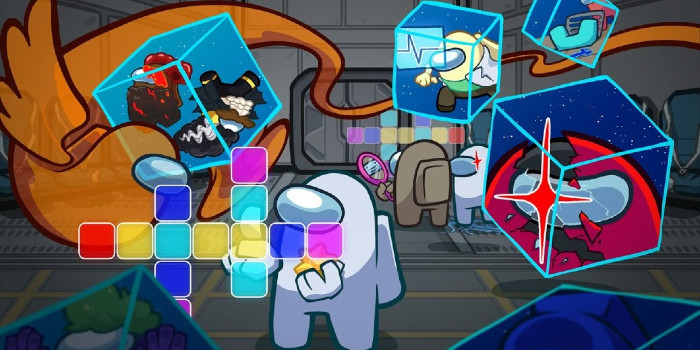 This Tuesday, the developers of Among Us presented updates of the game during their Livestream. During this presentation, the team mentioned details regarding the update and what it will include. The players will now have access to new achievements, roles for Crewmates, Cosmicubes, and cosmetics.
The update has already become available on all platforms used to play Among Us. When it comes to the storefront, it now includes all kinds of visors, skins, hats, nameplate panels, and more. When you play the game and receive beans, you can use this game currency to unlock all kinds of items in the game, including those related to cosmetics. It is also possible to buy stars using real money and then exchange them for goods.
As for Cosmicubes, they are special cosmetic trees that players can access in the game. There are two types — a free and a paid one. They can also be bought using stars or in-game beans, but you can also unlock them by receiving pods for achievements in the game.
Another exciting part of the update has to do with new roles. The game now includes the Shapeshifter who can pretend to be other Crewmates. The developers showed exactly how this happens in the game and you definitely have to be careful not to get noticed when you transform into another character.
In addition, Crewmates have also received roles, such as the Engineer and the Scientist. The former can get into vents to get around the map while the latter can check on vitals of Crewmates at any moment, which is also useful. Also, there is the Guardian Angel who is a dead Crewmate that can save his team from attacks of Impostors.
Have you already tried playing the game with new updates? Do you like these additions? Please, share your thoughts on Among Us in the comments below!