Marvel Future Revolution Launches on Android and iOS!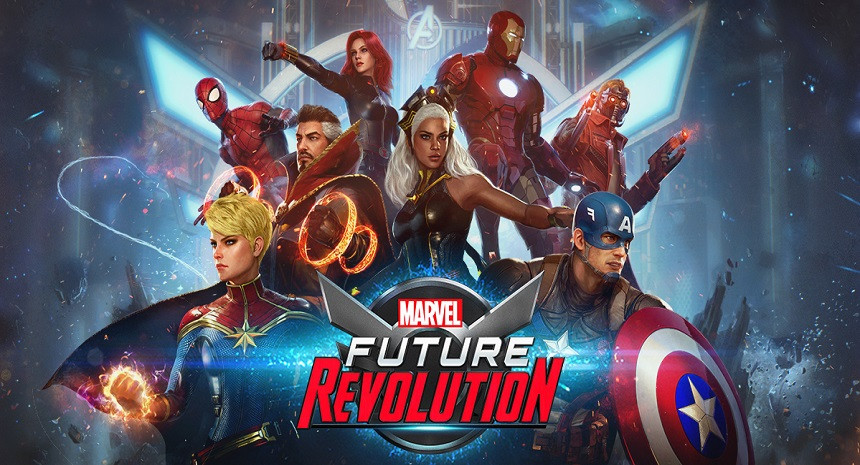 Marvel Future Revolution has finally arrived on Android and iOS devices. The new, slick open-world ARPG is the latest addition to Netmarble's exciting portfolio of mobile video games based on the Marvel universe. It is also a huge step away from earlier collaboration titles like Marvel: Contest of Champions or Marvel Future Fight in the way of outfit customization.
What Is It About?
When multiple versions of our world — each inhabited by various heroes —- fused, they created a single hybrid planet known as Primary Earth. Before everyone on this planet can start living happily ever after, however, the last remnants of evil need to be eradicated. Just the job for the incredible Omega Flight team that features eight well-known characters: Storm, Black Widow, Star-Lord, Captain Marvel, Spider-Man, Doctor Strange, Iron Man, and Captain America.
The newly converged multiverse has several unique locations to explore and missions to carry out. There will be raids into the cleverly protected and technological New Stark City zone, the sinister and menacing Hydra Empire, the ferocious and uncontrolled Sakaar, and more. Along the way, the Omega Flight team will come face-to-face with some of the most notorious villains of the Marvel universe, such as Thanos, Yellowjacket, and Ultron.
Summing Up
Netmarble officials say they feel confident that, with this first open-world action RPG game in the Marvel series, they have been able to create a unique experience that will definitely live up to their players' expectations.
Have you had a chance to try it yet? Which Marvel-branded video game title is currently your favorite? Feel free to share your thoughts in the comments, and let us talk about some Marvel-ous gaming!