Minecraft Becomes LEGO in New Mod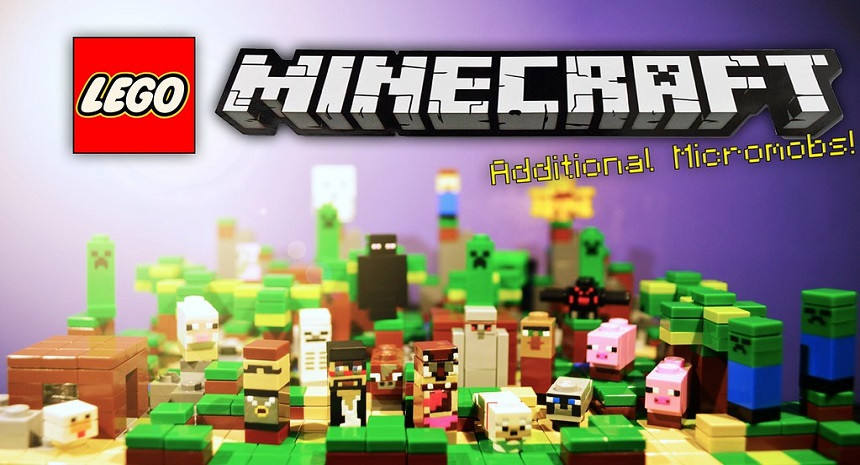 Is it LEGO or Minecraft? Minecraft is basically a LEGO of the digital world, so let's just admit that we all were expecting this new mod to come. It is weird how long it took for developers to realize this simple truth.
Back in 2009, Markus Persson, the "father" of Minecraft, may not have even realized that he created a new world religion, with Minecraft being the second most popular word coming from a child's mouth. The first is the "mother," of course. The blocky open-world game without any strict rules continues to win millions of hearts to this day. And it is hard to ignore the fact that the whole Minecraft essence is built from LEGO-shaped blocks. Apparently, one modder could not keep his hands off creating a mod that is the perfect combination of LEGO and Minecraft.
Macio6 Production, a developer of the new mod, offered the new texture pack, MineBricks, that transforms Minecraft into LEGO. The classic bricks in the game now have studs on top of them. The new version is fifth in the line, and the sixth is on its way. The developer also released a video with LEGO-shaped game-changing graphics.
The modder announced the upcoming changes in February. Back then, he revealed the intention to turn Minecraft's blocks into LEGO cubes and see how it turns out. While it may seem too simple, this developer put lots of hard work into it. Players quickly became interested in it. Every version that Macio6 created is free of charge and can be downloaded from the website of the modder. And if you want to receive the game with a higher resolution, you can always pay Macio6 from 2 to 5 dollars. There are extra benefits in paid versions for players besides better graphics. Many players who downloaded these versions expect to see something extraordinary in the 6th pack.