PlayStation 5 Users May Receive New Apex Legends Soon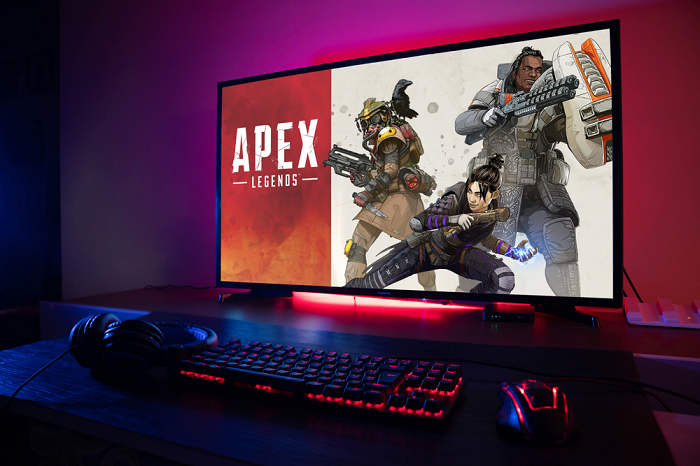 The new version of the beloved game Apex Legends is coming to the PS5. The information was revealed on PSN. It was found accidentally by PlayStationSize that was looking for the new updates on PSN and found an 80 GB entry. The game can probably be released on Xbox Series X/S at the same time too. Maybe you will see it revealed the very same day.
The original version of the game will not only be compatible with both PS5, and Xbox Series X/S, it is expected to run smoothly and fast. There will be no extended loading time. Instead, we expect to see loading in a blink of an eye, advanced framerates, and high resolution. Both EA and Respawn confirmed that the game's next-gen version is on its way.
As for the date of release, it is still unknown. Many players believe that it will happen together with the Season 12 release since Season 11 is almost over. It would be a great way to celebrate a new chapter in the game's life. Still, the launch date is not confirmed yet. All we know is that Season 11 is going to end on February 8.
Since the PS5 was launched in 2020, the game was available, but with numerous extra moves. Players have to go to the PS4 to enter Apex Legends. This time, the game will be originally made for PS5, according to the rumors. The last comment from Respawn was about the progress on the visual clarity they are fixing. The company decided to fix the clutter in the HUD that players noticed. In 2022 it is expected to see the new cross-play, so players from different platforms can join their forces together. Although we are not sure about the exact date of the PS5 version release, let's hope it will appear earlier than the similar version of Call of Duty: Warzone, the eternal rival of the shooter.
Do you play Apex Legends? Are you an owner of PS5? Which platform do you prefer to play this game on? Share your thoughts in the comments below.