Single-Themed Fortnite Crew Packs Are to Arrive in the Next Months, Epic Reveals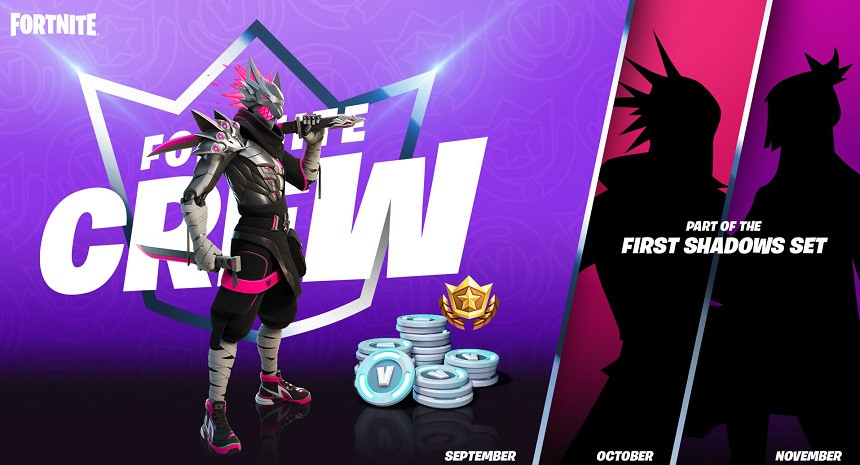 Epic has announced a series of three new bundles it is planning to make available to Fortnite: Battle Royale players in September, October, and November. It is the first time that plans for multiple releases of Epic's Fortnite Crew have been revealed and the first for Epic to tie a few of its upcoming bundles with a single theme.
The central focus of the upcoming themed packs will be on Midas, a mastermind with the deadly golden touch who played a part in the Battle Royale island destruction. The Fortnite Crew bundles will also feature Midas' three key agents, known as the First Shadows: the First Enforcer, the First Redeemed, and the First Pardoned. These are said to have been summoned by Midas, who recognized their potential and exploited it to his advantage.
Schedule and Contents
The Burning Wolf pack goes live at around 8 pm Eastern Time on August 31, 2021. The other two — Chaos Origins and Sierra — will arrive for the Fortnite Crew subscribers on September 30 and October 31. As an extra something for loyal users subscribed to all three months, Epic is giving away additional styles for every character in November.
What additional content is in those Crew packs is unknown, but relying on the previous experience, subscribers may expect that the First Shadow characters will be accompanied by stuff like V-Bucks bonuses, back blings, pickaxes, and wallpapers. Further down the line, Epic wants to release a backstory that would provide more context for the First Shadows characters and explain how they came to be allied with Midas in the first place.
How do you feel about the idea of having all three skins tied up with a single theme? Let us know what you think in the comment below!