Skyrim's Whiterun Is Recreated in Valheim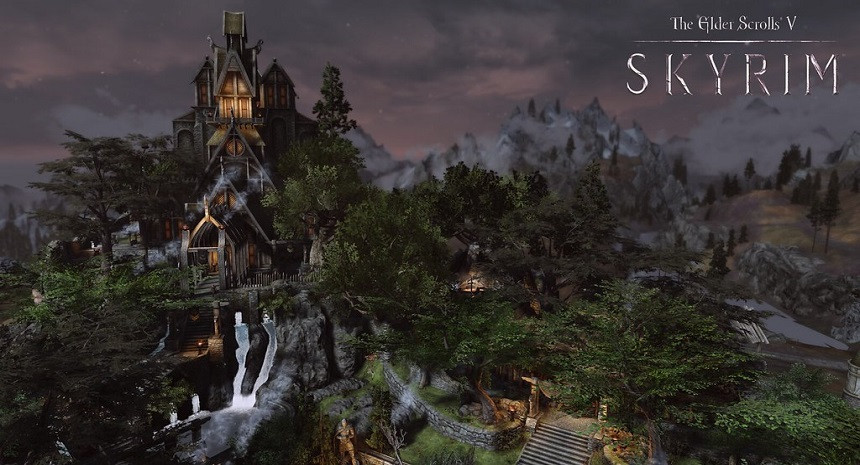 If you believe that Skyrim and Valheim belong to one universe, you may like the latter's new mod. Both games are definitely inspired by Vikings, and many fans of Skyrim still miss its main city, Whiterun. Now they have a chance to see it in Valheim.
Skyrim has an impressively active and devoted community of players who want to see Vikings' settlements everywhere they go. While some people cosplay their favorite characters, others create new mods. The new mod created by u/HeyoItsMayo for Valheim brings us into Whiterun city. The short video appeared on the page of _Vinrenu_ user. The developer recreated the whole city and made a 4 minutes video about it. At first, he showed the player walking around Valheim, and after that hanging out in Whiterun. There is a detailed comparison of the place. It looks like u/HeyoItsMayo produced an accurate copy of Tamriel settlement.
The mod was highly praised by the players' community. The video quickly became popular, and thousands of people congratulated the developer for the splendid job. Although many fans came to ask _Vinrenu_ about details, according to the user, he is not the developer of the replica and only placed the video, since u/HeyoItsMayo is not the active user of the Valheim server. Meanwhile, _Vinrenu_ also hinted that it was teamwork.
About Whiterun
Whiterun is one of the most well-known places of The Elder Scrolls 5: Skyrim. While players still have to come across Riverwood at first, Whiterun is much bigger and greater. Players continue to return to this city to explore it and visit sales houses, blacksmiths, or traders.
About Valheim
Valheim is getting the new update called Hearth and Home pretty soon. This is one of the most successful sandbox games of 2021. The game is made in Vikings aesthetics.