Trackmania Speeds onto Consoles with Mid-May Release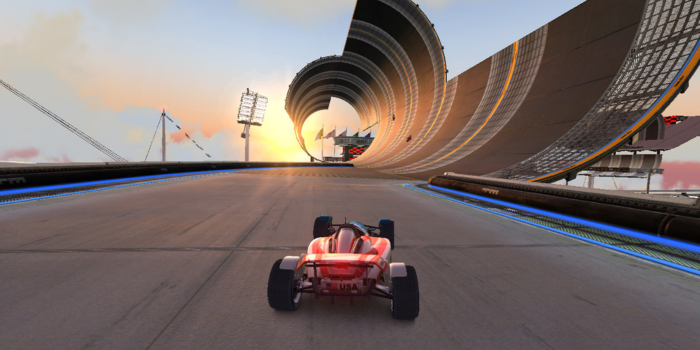 Get ready to start your engines, racing enthusiasts! Nadeo's popular racing game, Trackmania, is finally making its way to consoles with a mid-May release. Developed by Ubisoft, the game has already garnered a significant following on PC and is now set to conquer the console market with its unique blend of high-speed racing and creative track building.
Trackmania has been a long-standing favorite in the racing game community thanks to its easy-to-learn controls and limitless customization options. Players can design their tracks, share them with others, and compete in various game modes to climb the leaderboards. With the game's console release, a whole new audience of gamers can experience the exhilarating world of Trackmania.
The console version of Trackmania is expected to offer the same high-quality gameplay experience as its PC counterpart. This includes the robust track editor, which allows players to generate their unique courses with ease. Additionally, the game will feature cross-platform compatibility, enabling console gamers to challenge PC players and vice versa.
As for the gameplay itself, Trackmania boasts a variety of racing modes to suit all tastes. Players can test their skills in Time Attack, where the goal is to achieve the fastest time on a specific track. Those looking for a more competitive experience can jump into the Royal mode, where racers face off against each other in intense elimination-style matches. Furthermore, Trackmania's extensive customization options ensure that players can create the perfect racing experience tailored to their preferences.
With its console release just around the corner, Trackmania is set to make a significant impact on the racing game market. Its unique blend of high-speed gameplay and creative track-building is sure to appeal to gamers of all types. As the gaming community eagerly awaits Trackmania's mid-May release, one thing is clear: the console racing scene is about to kick into high gear with this exciting addition. So, buckle up and prepare for the ride of your life with Trackmania's upcoming console debut!