UK Charts: Minecraft for Switch Takes No.1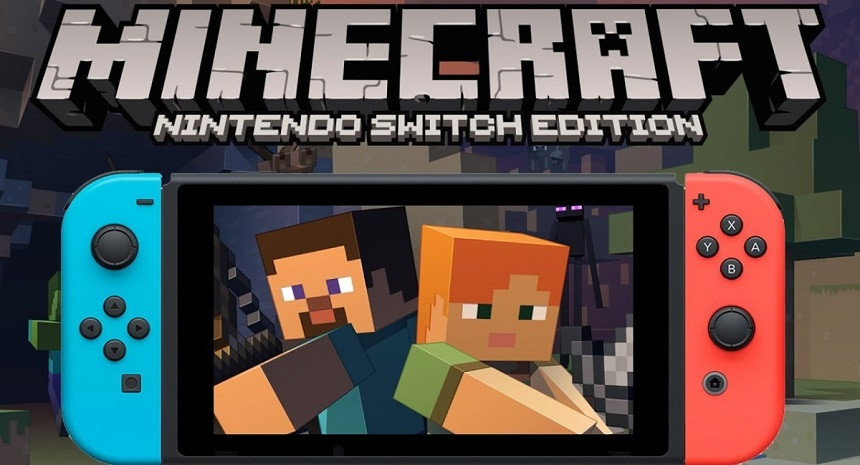 You don't usually get tons of fresh-out-the-oven releases at this particular time. Last week was among the slowest so far, with little to no material to stir up the top 10. The weekly physical chart data is now available for the UK market, and in the current lack of real competition, a longtimer has triumphantly re-taken top spot. Feeling intrigued? Read on for more details on the UK weekly sales chart analysis.
Indeed, it's been a slow week for new releases at UK retail, so now that the latest physical video games charts have been released, we have a thing or two to discuss. First and foremost, Minecraft on Switch has made an unexpected return to the top, with an almost 30% increase in sales week-on-week. Supremely entertaining Mario Kart 8 Deluxe followed up for the silver trophy with a 16% rise. Grand Theft Auto V, in its turn, took third place. Ratchet & Clank: Rift Apart rose eight positions to take fourth following a 38% increase in sales. Animal Crossing: New Horizons occupied the fifth position following a 15% boost in sales.
Last week's champion, Focus' Aliens: Fireteam Elite, dropped to the 12th place after an almost 80% decrease in sales. With all that said, Nintendo currently boasts four games in the Top 10 of the Switch System this week. Also, based on this week's physical chart data, Rift Apart returned to the top ten, climbing eight places from 12th to 4th. Marvel's Avengers kept on climbing from 8th place to 6th, following the rollout of its War for Wakanda expansion.
Last week might have been an eventless one, but we're already anticipating the next week to see who will grab the top spot this time. We believe things will speed up a little, since some big-name titles are about to launch. So, what about you? Any thoughts or predictions? You're free to let it all out in the comments below. We appreciate your feedback greatly