Working Apps For Videos Streaming Download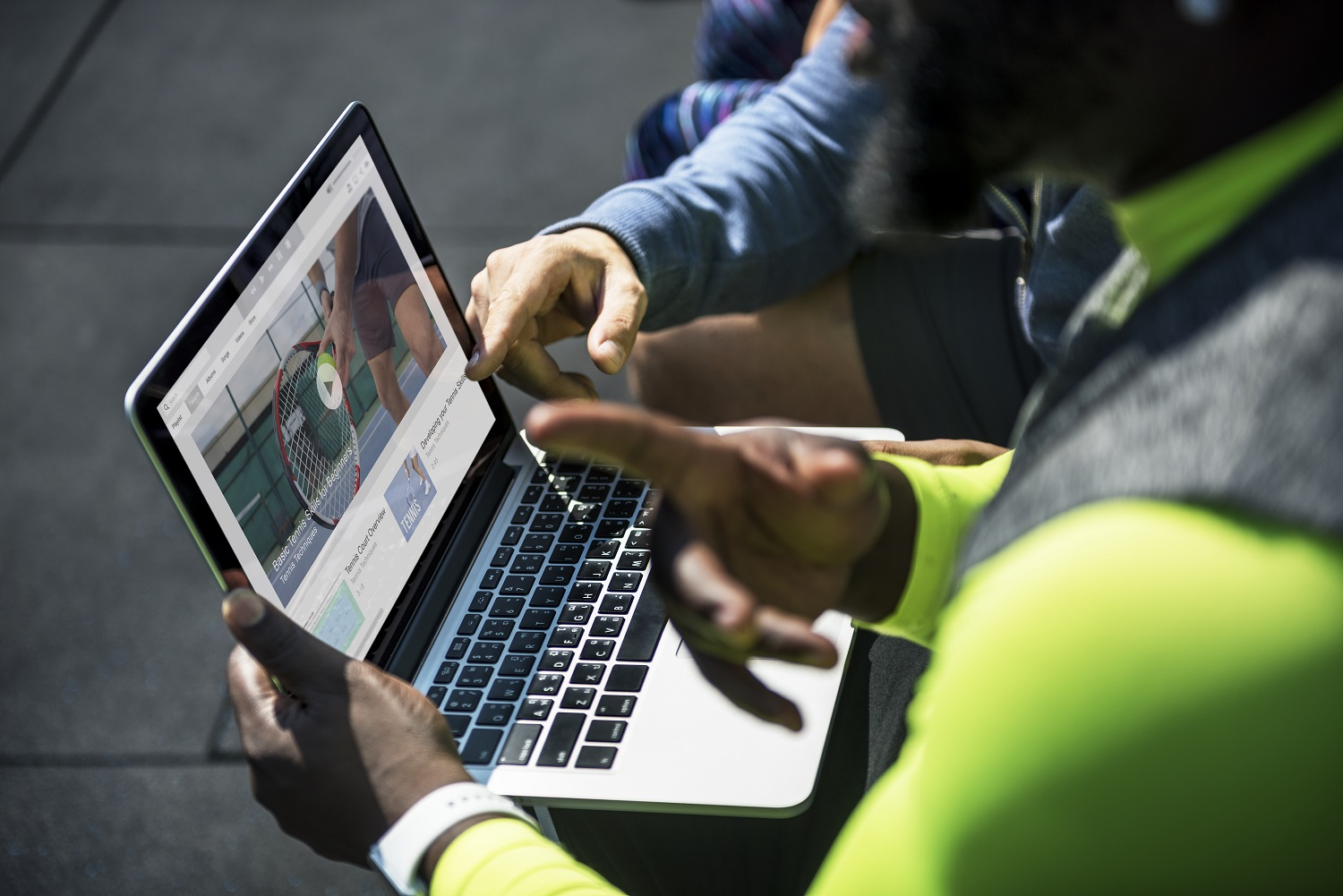 There are numerous videos streaming download options nowadays. However, many of us are wondering how to pick the best ones. If you are one of those wondering, this article is for you. We gathered here the most reliable tools for downloading videos.
Some videos we'd like to re-watch not once or twice, but multiple times. Some videos are precious to us or important. So, if you are wondering how to download streaming videos, the best modern solution is to find a proper video grabbing app. It helps not only to do it fast but to save it on your device without any extra effort.
Snaptube may be the best solution in this case. And you may already have it on your phone! For those who prefer alternatives, we gathered other video streaming apps. If you don't want to loose Snaptube's benefits, that's ok, you can always use several video grabbers.
Video grabbers rely on the URL address from the video that allows downloading required content on your device. And after you downloaded and saved the video, you can watch it anytime you want offline. In this article, we compare the most effective video grabbing apps. You may use one or all of them to gather a collection of favorite videos.
Main Videos Streaming Download Apps Benefits
It is a mistake to think that all video grabbing apps are the same. This is not true. Despite doing the same job, they differ by their features. Here are the main options that all good video downloading apps must include:
Compatibility with Vimeo, YouTube and social networks like Facebook;
Absence of malware threatening your device's safety;
Easy to understand and manage interface;
It must not collect the data from your computer, except for maybe an email address, if it needs that for the flawless work.
The Most Useful Tools For Downloading Videos
We are talking about online videos right now. Almost all of them are protected by copyright laws. So, you can use these videos for your private purposes only. It is strongly recommended not to steal these videos for financial benefits.
4K Video Downloader
Price: Free of charge limited version, Standalone License $15, Bundle License $20.
The app is multilingual, which makes it easier to use across the world. It has an incredibly simple interface. This downloader and downloads videos no larger than 8K and saves them in the format you need.
How to use it:
You need to select the video you want to download, copy its URL and click 'Paste' button to start the process. After that, you may choose whether you need the audio from the video or the whole video. Choose and select the format you want to keep the video in. The free version of the app allows you to download 24 videos maximum. Premium grants you unlimited access.
Main Pros:
Works with whole playlist and channel of your choice;
Constantly updated by developers;
There's an option of downloading subtitles;
You receive clear links on the website for downloading;
No ads;
The app downloads videos fast using the multi-thread feature;
Supports the videos in 360 degrees;
Saves audios to MP3;
Saves videos in the 3D format if needed;
Supports social networks like Facebook, works with YouTube and Vimeo.
Cons:
There is no mobile version of the app for now;
It limits downloads in the free version.
aTube Catcher
Price: Free of charge.
One of the best free videos streaming download apps in the list linked to YouTube. It easily converts YouTube videos and saves them on your device. The app is easy to understand.
How to use it:
To download the video all you need is to copy and paste the URL. You will be offered various formats. Pick one of them and click the Download button.
Pros of the app:
There are built-in sound and screen recorders to grab the live streaming videos;
The app supports various video-sharing websites;
Installed software that helps to create Blu-ray discs, DVDs, and CDs;
You can download numerous videos at one time with Clipboard Monitoring option;
Multilanguage;
Automatic updater;
Various formats in which you may save the video and audio files.
Cons:
Works on Windows platform only;
Outdated app's interface;
The installer contains adware.
ClipGrab
Price: Free of charge.
ClipGrab is a user-friendly multiplatform video grabbing app. It does not cost a thing. The app downloads videos from YouTube and other websites.
How to use it:
The first thing you need to do is to install the app on your device. Copy the link of the video. Now insert this link inside the ClipGrab app. You can choose the format of the video you need and the quality that it will be saved in. Start the downloading process. When it is over, open the video and enjoy it.
Pros:
The app offers multiple video downloading;
All main video sources support;
Search option is in-built;
Converts the video to the format you need;
Offers different quality selection, including HD;
User-friendly interface;
Clipboard checking;
Detects all the links from the clipboard automatically.
Cons:
There is an adware in the installer.
JDownloader
Price: Free of charge
JDownloader is similar to Snaptube for ios by a variety of functions. It works with multiple websites. JDownloader offers an easy and fast downloading process.
How to use it:
You have to find and copy the video URL. Now paste it into the app. The app begins to work. It will dig up other similar videos that can be found. Select one or a couple of videos you want to save and press 'Download'. That's it.
Pros:
The app offers a multi-thread download feature;
It supports all the well-known video streaming websites;
You can download multiple videos at the same time;
You are able to choose the quality of the video, including HD and 4K;
Downloads and detects files automatically;
Bandwidth set limitations;
You can use remote control over this app;
Archives are auto-extracted;
The app completes CAPTCHA forms instead of you;
Pleasant and simple interface.
Cons:
Consumes system resources on high speed;
If you want to skip the adware during the installing, select Custom installation.
VideoGrabber
Price: Free of charge.
VideoGrabber is a simple tool that helps to download online videos from different sources. You can record the screen and convert videos with the app, as well. You don't even have to download the app on your device, just use the online version.
How to use it:
Copy the link of the video. Paste it to the download bar inside the app. The program will generate links to download for you. Now you can open and watch the videos you love.
Pros:
There is a "How To" section in the app that actually explains all the details of its work and may answer all your questions;
There are no ads inside the app, despite its being free of charge services;
There are both desktop and online versions;
You can convert audio and video files for your mobile platforms, including iPhone, iPad, Android, and even PSP;
The app works with websites like Tubechop, Vimeo, Dailymotion, and YouTube.
Cons:
There is no 4K or 1080p downloads from YouTube;
You can't download live streaming and RTMP video;
The formats of videos that you can download are limited. There is no mp3 format.
Number 1 Video Grabbing Tool
Among all these videos streaming download apps, it is unbelievably hard to choose the best one. It is really a matter of your preferences. However, for us, the winner is 4K Video Downloader. Why? Well, the app contains all the options we need and is easy to use. You may disagree with our choice. Perhaps, your favorite downloading app is not even on the list. In this case, write it in the comments below and explain why you love to use it. Still, only VideoGrabber may be a little bit behind from its 5 stars rivals.
You are now well informed and can choose which one video grabber to use. Choose wisely. Don't forget that they all have free services and you can check each of them before you find out the one that suits you.
The video has always been one of the most attractive types of content. We watch dozens of TV shows and programs, movies, and cartoons. With the rise of a YouTube's star, we became obsessed with channels and tutorials. It is only natural that we want to save important tutorials, video guidance with recipes and lessons. Sometimes it is simply impossible to be online all the time or to search for one video over and over again. That is why modern people prefer to keep important video materials on their computers and phones. These apps we mentioned behind were made for PC use mainly. But you can always download them into your phone.
Tell us how often do you download videos on your computer? What kind of videos are they? Do you download video tutorials or favorite shows to watch later? And don't forget to mention how much memory space you give away for video content on your PC. Share your comments below and let's discuss the best video grabbing apps of our time.